Every celebrity has a number of diehard fans and every fan has a dream to meet his favorite personality. Sometimes, celebrities also surprise their fans by visiting them personally or doing an act to make them happy. Here we see stories of such 11 celebrities who have gone the extra mile to make their fans happy.
Chris Evans and Chris Pratt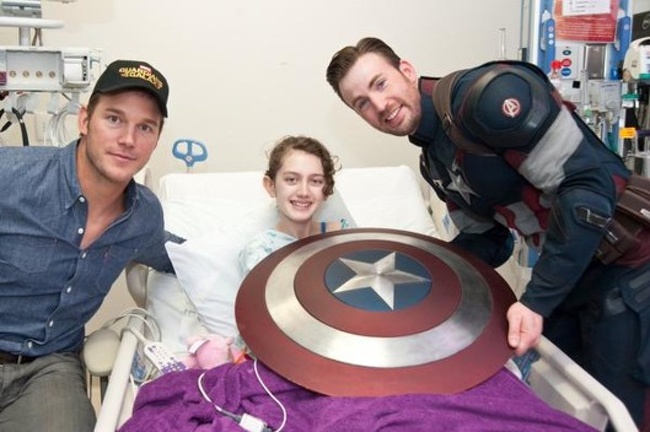 Chris Evans and Chris Pratt visited a children's hospital to make kids happy. Evans and Pratt made a bet that the loser would be visiting the children's hospital in Superhero Costume. Although, Evans won the bet he also visited the kids in the hospital along with Pratt.
Dwayne Johnson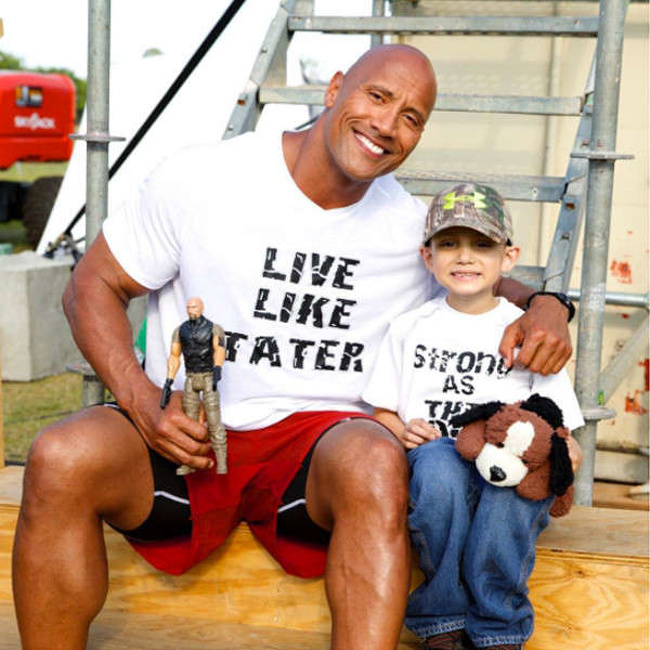 Dwayne Johnson, also known as "The Rock", is a famous WWE star, who became an actor afterward. "The Rock" received a handwritten letter from a terminally ill child, Tater. Tater mentioned the reason why he wants to meet Dwayne Johnson in his letter. It can be seen in the picture that "The Rock" is wearing a shirt with the caption "Live Like Tater".
Ed Sheeran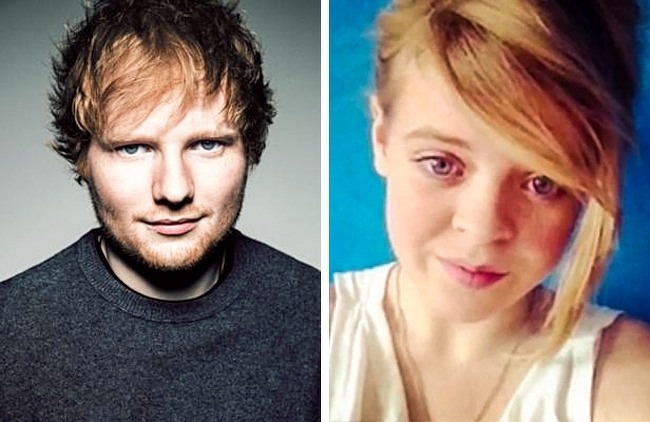 Heart-melting act by Ed Sheeran was observed when he sang "Little Bird" for one of his fans, who was suffering from cystic fibrosis since her childhood. Triona Priestly, who was contacted by Ed's management after a campaign on Twitter, was launched including hashtag #SongForTri. Ed sang the song over the phone as she was taking her last breaths.
Tom Hiddleston and Chris Hemsworth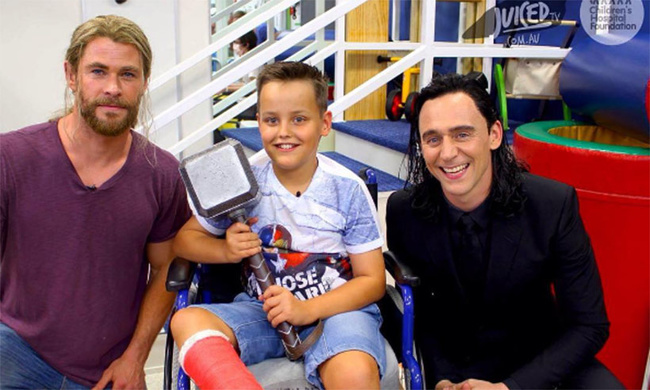 Tom Hiddleston and Chris Hemsworth visited a children's hospital to spend some time with little kids. Both of them spend time with 80 children of Lady Cilento Children Hospital. They kept costumes and Thor's hammer with them to entertain kids. One of the kids even interviewed them.
Mila Kunis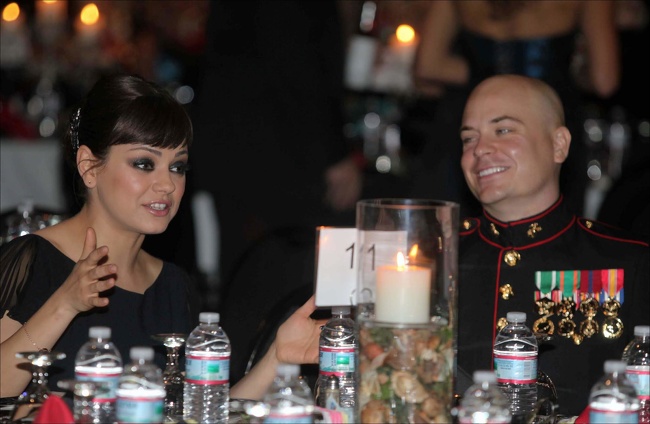 Scott Moore, a military Veteran, who posted a video online, asking Mila Kunis to be his date to the Marine Corps Ball, never expected what Mila Kunis did for him. She not only responded to him but also accepted his offer and spend time with him on this special occasion.
Ellen DeGeneres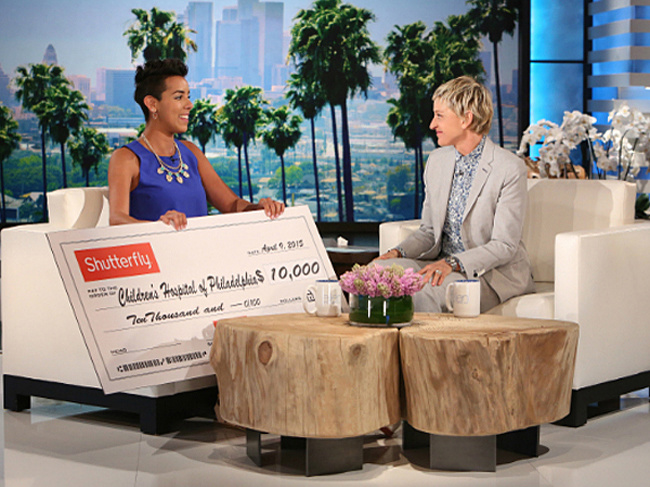 After receiving a letter from a woman who was struggling to meet the needs of her family, Ellen presented the women with a check of $10,000 to give her a pleasant surprise.
     7.Amy Schumer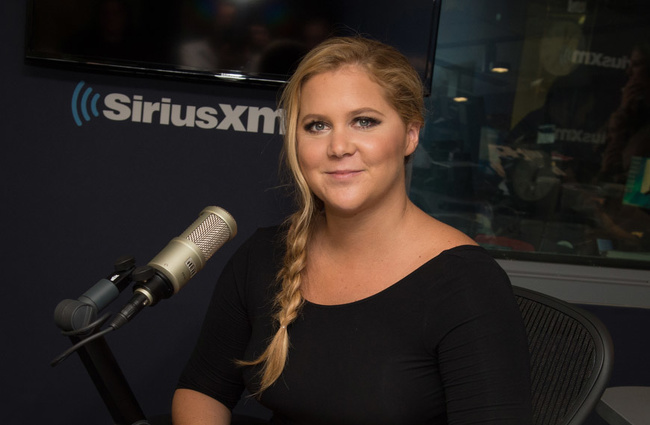 After having a discussion with his fan at a restaurant, who was concerned about paying his college dues, Schumer left a $500 tip for him.
JJ Abrams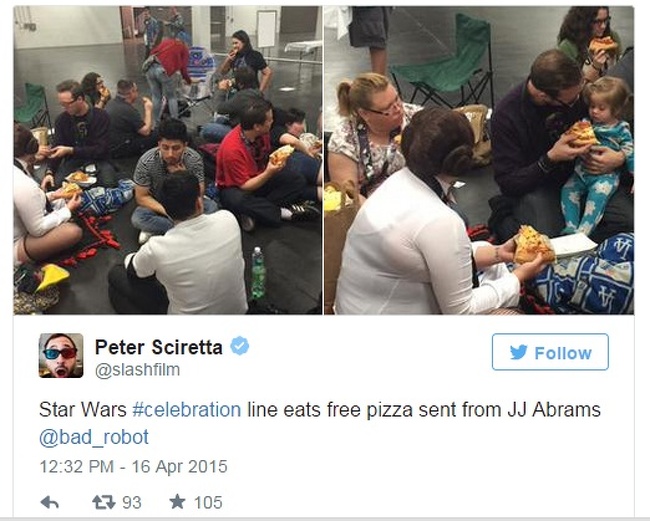 The Star Wars director and Lucasfilm President Kathleen Kennedy served pizzas to fans during "Star Wars Celebration Event"
Bruno Mars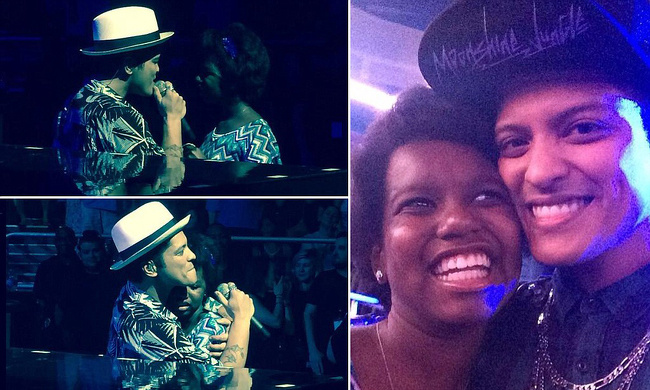 Bruno Mars sang "Just the way you are" for his special fan, who was 11-years-old car crash survivor.
Katy Perry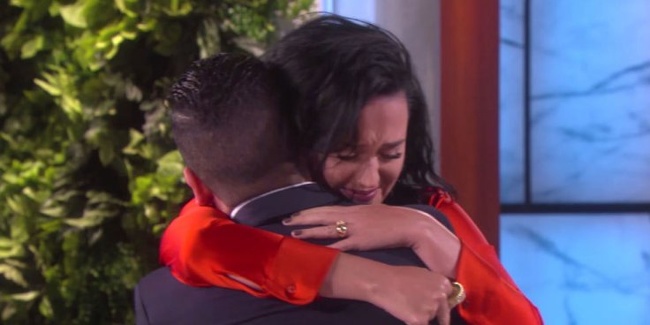 Tony Marrero, who is a survivor of the Orlando Club shooting in 2016, told Ellen on her show that Katy Parry's song "Rise" had helped him whilst he was recovering in the hospital. Katy Parry was backstage and when she came out, she embraced him and offered to pay his 1st-year tuition fee at film school.
Robert Downey Jr.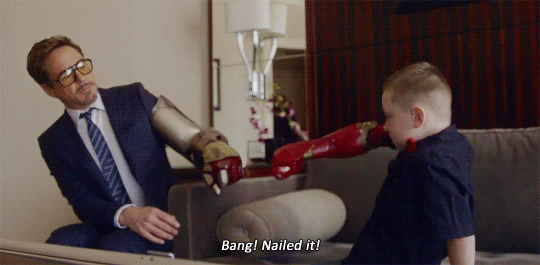 Robert Downey Jr. and Albert Manero provided a new bionin 3D printed arm to a very special child at no cost to the family.
Recommended video!
"Thieves Caught In The Act Of Manipulating Self-Checkout Machine"

The post 11 Special Celebrities Who Won The Hearts Of Their Fans And Set An Example For Others appeared first on Small Joys.