Locally-based firm Goy Architects have transformed a five-room Bukit Batok West flat into a Japanese Ryokan-style apartment.
The space is named "Shizukokoro", which means "calm mind".
The space
The living room features a raised timber platform with a lowered timber ceiling portal to make it appear cosy. It is also said to be reminiscent of a ryokan.
A ryokan is a Japanese style inn that incorporate tatami floors, futon beds, Japanese style baths and local cuisine.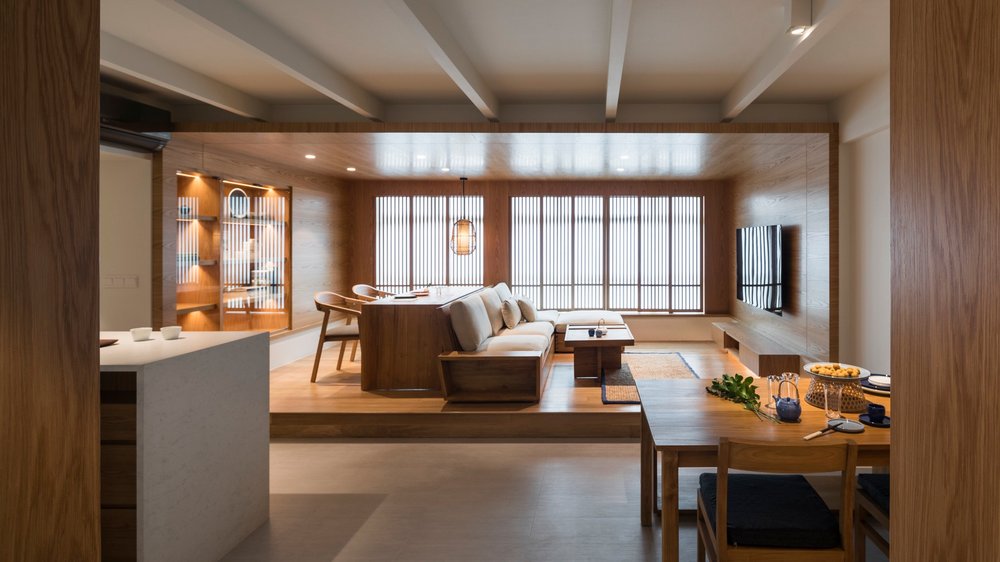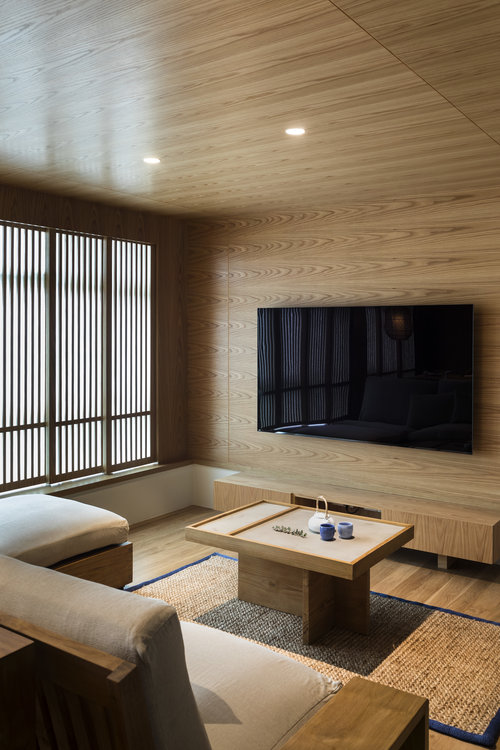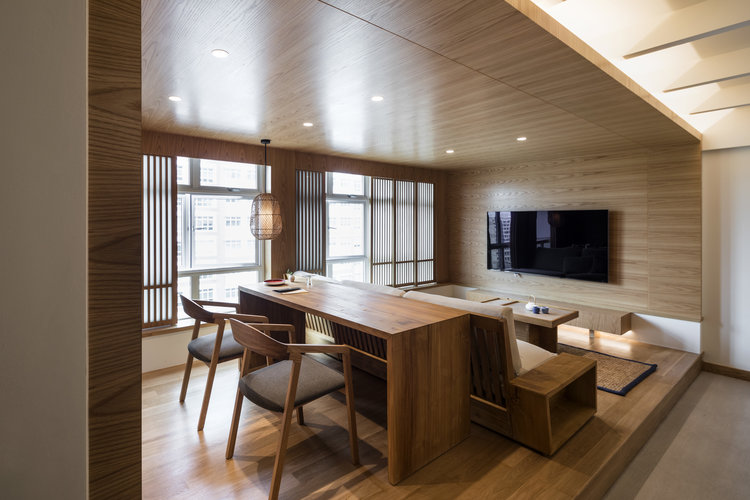 Shoji inspired windows
The windows are "Shoji inspired", and aims to soften the natural light into the living room to create a gentle atmosphere for contemplation and relaxation.
Traditionally, a Shoji is a sliding panel that is made of translucent sheets on a lattice frame.
In this case, however, frosted glass is used instead.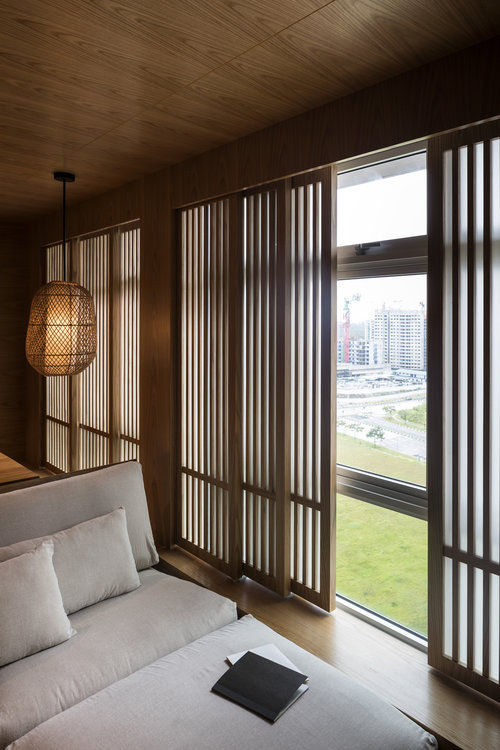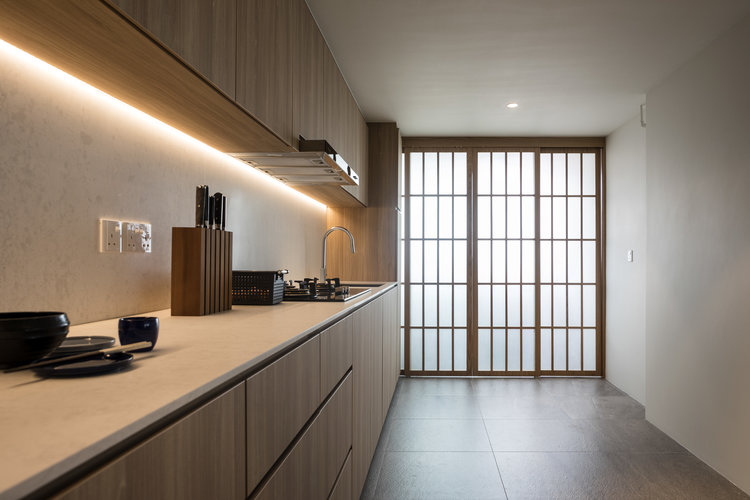 Architect Goy Zhenru tells that lighting is key when it comes to creating the serene atmosphere.
"This variation of brightness mimics an outdoor natural environment. It makes the space 'alive' rather than still. The frosted windows throughout the house, moreover, help to screen out the visual 'noise' of the city landscape — you could easily forget that you were still in urban Singapore."
Natural elements
The material palette for the project was limited to "natural elements like stone and timber" so as to keep the apartment consistent and serene.
They also made use of handcrafted objects and furnishings like the rattan lamp and hemp rug.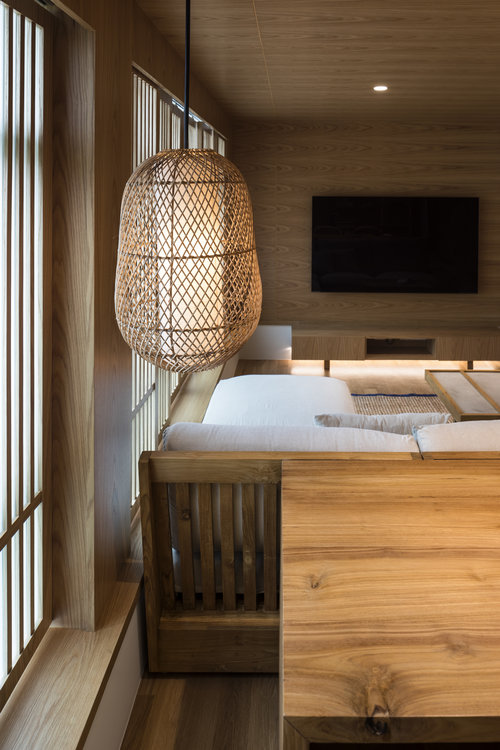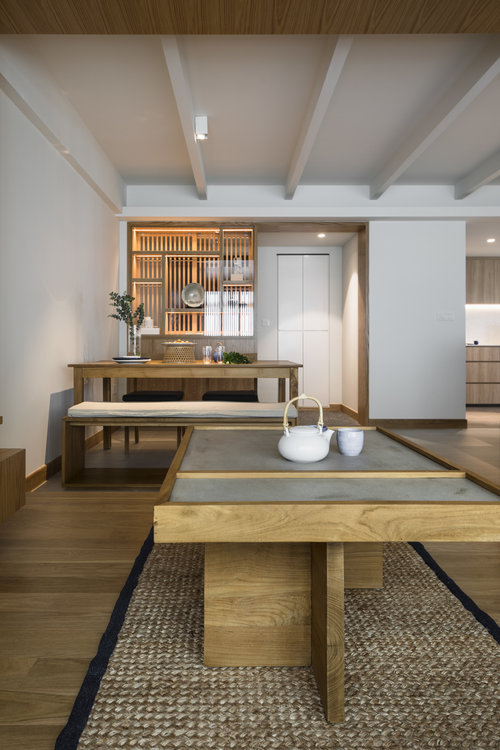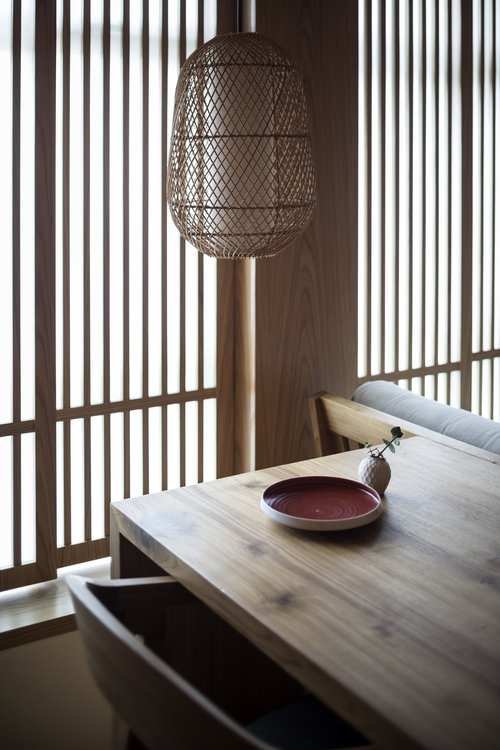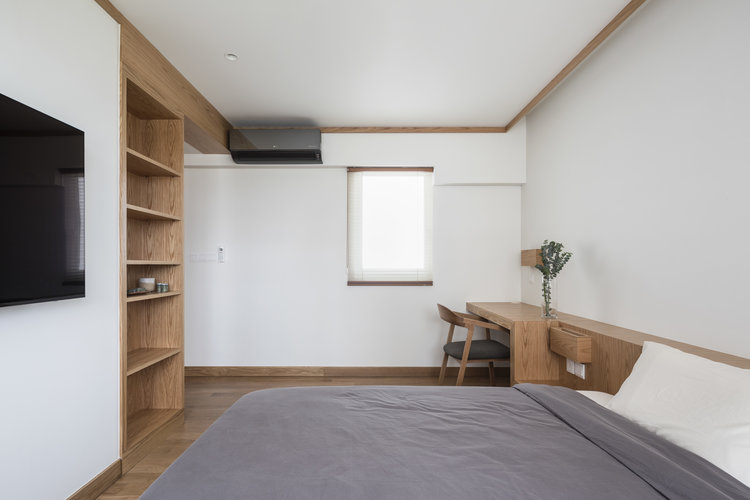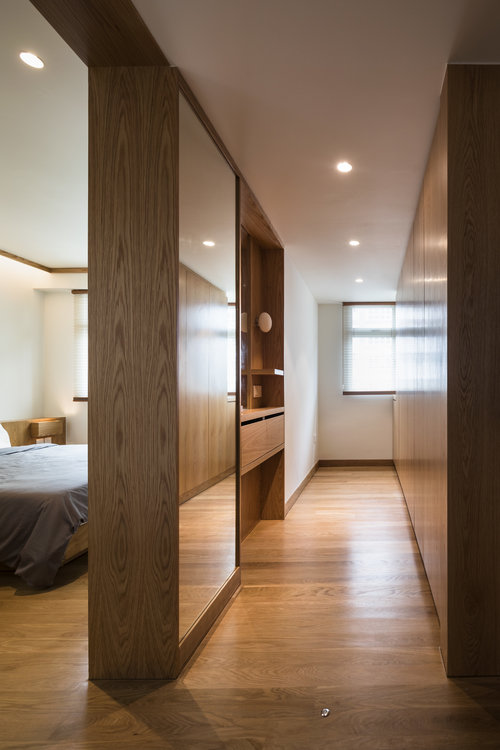 Other areas of the apartment: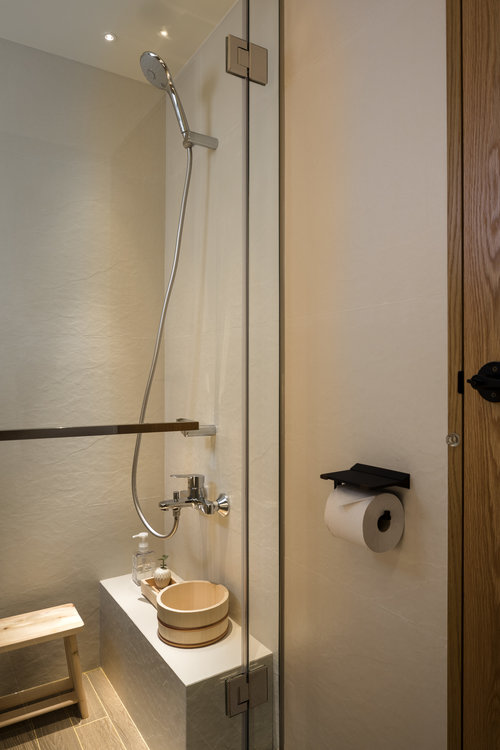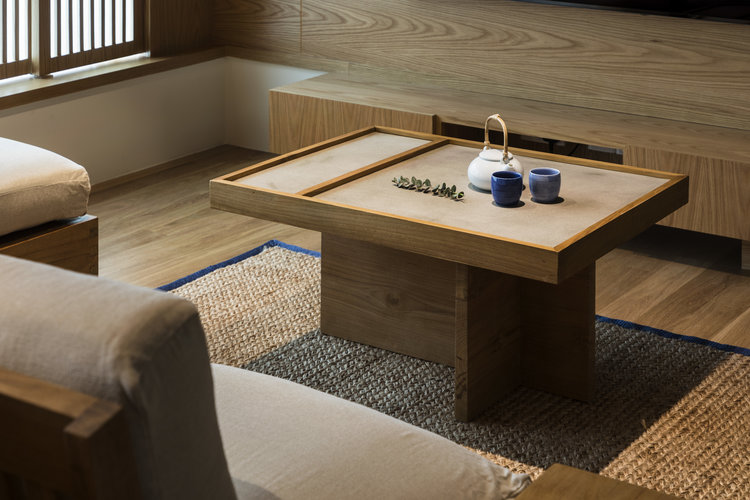 Top photo via Fabian Ong, Goy Architects