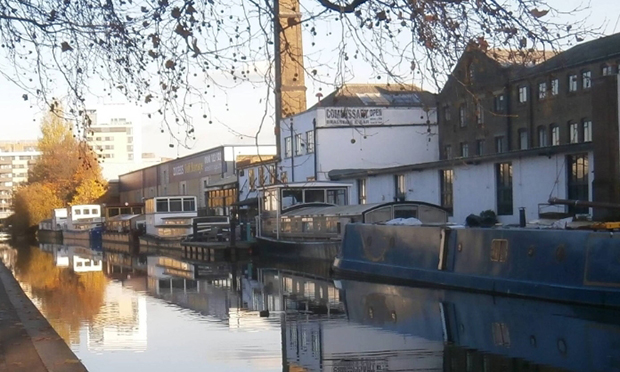 The battle for survival of Holborn Studios, described by fashion photographer Helmut Newton as the "Abbey Road of photography", looks set to go back to court once again. 
Celebrities and photographers were queueing up this week to support the iconic venue, which developer Galliard Homes were given council permission to bulldoze back in January to make way for 50 luxury flats with attached workspace. 
However, Holborn was given permission to have the decision reviewed by a judge last week, with Mrs Justice Lieven accepting that there are "arguable grounds" for the permission to be overturned.
 Photographer Bill Ling said: "If we were to lose Holborn Studios, we'd lose a huge chunk of photographic history and culture. 
"In the last thirty years in this building, there have been so many famous photographers here. 
"David Bailey's pictures that were one the walls in the National Portrait Gallery, some of them were shot [at Holborn], and they're going to bulldoze this place down.
 "They should be putting blue plaques on the wall to say who worked here. If you're into photography at all, this place is world famous."
 Actor Danny Dyer added: "Save Holborn Studios! It's a good gaff, proper people. Do whatever you can. Get involved." 
The Studios were set up in 1988 at the then-derelict Eagle Wharf, and are now a family business supporting 350 jobs, quickly going on to support a community of artists including Bailey, Clive Arrowsmith and Terence Donovan, going on to host shoots by artists such as Annie Leibovitz and Paolo Roversi. 
Adam Lawrence created the film poster for Lock, Stock and Two Smoking Barrels on site and the celebrity shoots at Holborn read as a who's who of A-list talent, including Kate Moss, Helen Mirren, Shirley Bassey, Frankie Dettori, James Corden and Bill Bailey.
 Photographer Ray Burmiston said: "If we lose Holborn Studios, we lose the most iconic photographic space in London. It's got the history that most other studios don't. 
"Holborn, out of all the studios that are in London, has the most heritage. 
"There's so many shoots that have been shot here that that energy still resonates in the walls."
 The judicial review, which is currently expected to begin early next year, has been accepted on three grounds, according to Holborn.
 The Studios' challenge will be based on the council's alleged failure to make public viability evidence on affordable housing, and will argue that the Town Hall unlawfully prohibited its planning committee from reading representations made to it on policy support for maintaining cultural and creative facilities at Eagle Wharf. 
Holborn's managing director Billy McCartney said: "They want to knock it down and don't really care about the jobs, the people, the culture, the creativity – there's no care for that.
 "They'll knock it down and build some homes, the majority of which will be for foreign investment, golden bricks."
 Founder Vincent McCartney said: "The concept of knocking this place down to provide fifty stupid flats for overseas investors is crazy, absolutely crazy. So the fight goes on."
 Company secretary Margaret McCartney added: "I think it's important that Hackney Council understands there are 350 jobs here that will go if they push us out of the building. 
"I think it's important that we fight to continue our place in the community and to provide the work that people need." 
A Hackney Council spokesperson said: "We are aware of the decision to allow a Judicial Review and the comments made by the judge, and are now considering how best to respond."
Real news stories don't come cheap.
The Hackney Citizen is the borough's only independent newspaper, and is now in its tenth year.
Our hard-hitting journalism has uncovered fire safety failures in tower blocks, revealed plans to criminalise rough sleepers, exposed dodgy letting agents and reported on many other issues of public concern.
We've always been totally free in print and online, but advertising revenues are falling.
That's why we're asking for your help.
Hackney Citizen's high quality journalism is produced by a small team on a shoestring budget, so we're asking you to make a monthly contribution to fund our work, enabling the paper to survive and thrive.