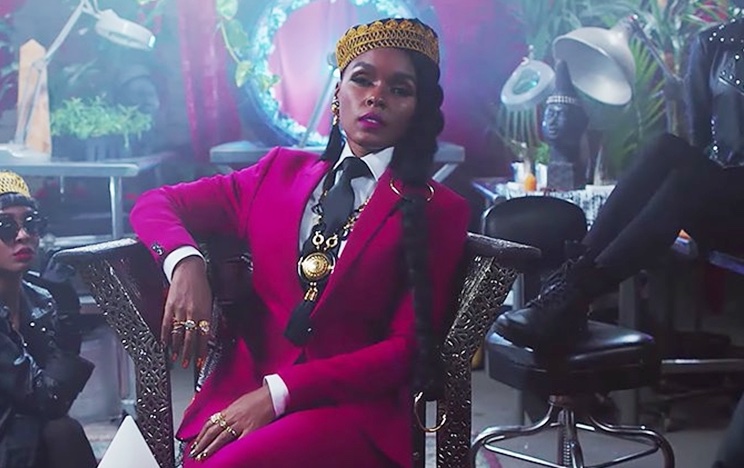 With awards season well underway, celebrities are being asked to weigh in on the idea of gender-neutral acting categories.
In recent years, some high-profile entertainment awards shows like the Grammys, the MTV Movie Awards, and the Independent Spirit Awards, have switched to gender-neutral performance categories. Others, like the Tonys, Oscars, Emmys, and Golden Globes continue to divide nominations by gender, resulting in some out non-binary actors being nominated in categories that don't reflect their identity.
Non-binary Broadway star abstains from gendered Tony awards & calls for change
"I hope that award shows across the industry will expand their reach to be able to honor and award people of all gender identities."
Most recently, non-binary House of the Dragon star Emma D'Arcy was nominated for "Best Actress in a Television Series" at the 2023 Golden Globes. Earlier this month, non-binary Broadway performer Justin David Sullivan, who is currently appearing in & Juliet, announced that they have withdrawn from consideration for the 2023 Tonys due to the awards' gendered performance categories.
Recently, both The New York Times and Vanity Fair published pieces in which high-profile stars gave their thoughts on the topic.
At the Screen Actors Guild Awards last Sunday, the Times asked many of the night's nominees whether they thought awards shows should eliminate separate acting categories for men and women.
"I think it's a positive thing," said The White Lotus's Will Sharpe.
"Why not?" said Sharpe's White Lotus co-star Michael Imperioli. "It's all one big acting soup."
"There are people who don't want to be defined by gender, and I want to help make awards more inclusive for them," said Better Call Saul's Rhea Seehorn, adding, however, that until women and nonbinary performers are given "as much screen time as the men, it's not very fair to compare the performances."
"I'm all for inclusion, which is the most important thing," said Jamie Lee Curtis, "but, at the same time, I want to make sure that the most opportunities are available to people. I know a lot of people believe in same-sex education. There are a lot of young women who get very quiet when the boys get really loud."
"There's still a lot of male parts," said Severance's Patricia Arquette. "I don't know if that would be fair."
"Until there's a 50-50 opportunity, then we still need to have our own categories," said The Crown's Olivia Williams.
"What none of us want to see is a general acting category where it ends up being all-male nominees. Which I think is the fear — and that's a genuine fear," Women Talking director Sarah Polley said, adding that considerations of identity are also important. "We have a nonbinary actor in our cast. And there would have had to be a choice made between male and female, neither of which was accurate. I'm not sure what the solution is, but it certainly can't stay the way it is, because it is excluding people from being recognized."
"Right now, you need to choose [between categories for men and women]," said August Winter, the nonbinary actor who appears in Women Talking, "And I don't think people should be put in that position."
"I don't like it," actress Angela Bassett said of gender-neutral categories. "Not enough opportunity."
"It's difficult for me at the moment trying to justify in my head being nonbinary and being nominated in female categories," Emma Corrin told BBC News last year. "When it comes to categories, do we need to make it specific as to whether you're being nominated for a female role or a male role? I hope for a future in which that happens.… It's about everyone being able to feel acknowledged and represented."
"It'd be great for them to expand that," Janelle Monáe told Vanity Fair of gender-neutral awards. "It would be amazing. It would, in my opinion, make people feel like the category feels like them."
"I know that if my name was just put up as best actor against lots of men, I wouldn't have a chance," Absolutely Fabulous star Joanna Lumley said recently. "But as best actress, you might — if you wanted a chance."
One of the more interesting responses reported by the Times came from Sally Field, who was reportedly "befuddled" by the idea of gender-neutral categories that would recognize fewer performances.
"Why would you do that?" she said. "I mean, you already can't even compare Cate Blanchett and Viola Davis. They're both beyond belief."
Field's response points to a potential solution to the issue of fewer nominees, however: replacing gendered acting categories with categories for different types of performances, like "Best Performance in a Comedy" and "Best Performance in a Drama."
The Tony Awards, for example, already has separate categories for performances in plays and musicals. Meanwhile, no major awards show separates nominations by gender in any categories other than those given to performers: nominations for directing, screenwriting, etc. are all gender-neutral.