Gareth Southgate says he 'can't understand' why Joe Gomez was booed by England fans
Raheem Sterling has leapt to the defence of England team-mate Joe Gomez after he was booed by the Wembley crowd during the 7-0 win over Montenegro.
The Manchester City player was not selected for the European Qualifier after being involved in an argument with Gomez at the national team's St George's Park training base earlier in the week.
It was a continuation of hostility which was sparked during Liverpool's 3-1 win over City at Anfield on Sunday with Southgate likening the row to a family disagreement and insisting the group are united.
To all the @England fans, I wanted to leave things at it was but tonight I have to speak again : it was hard for me to see my team mate get booed for something that was my fault. Joe hasn't done anything wrong & for me to see someone who keeps his head down and work hard..
— Raheem Sterling (@sterling7)
Although that was the perception from the squad throughout the victory, with Sterling seen applauding the Liverpool defender's 70th-minute substitution, boos were heard from sections of the crowd on Gomez's introduction.
Sterling, who is set to start against Kosovo on Sunday, immediately took to Twitter after the game, saying it was hard to see his team-mate get booed for something that was not his fault.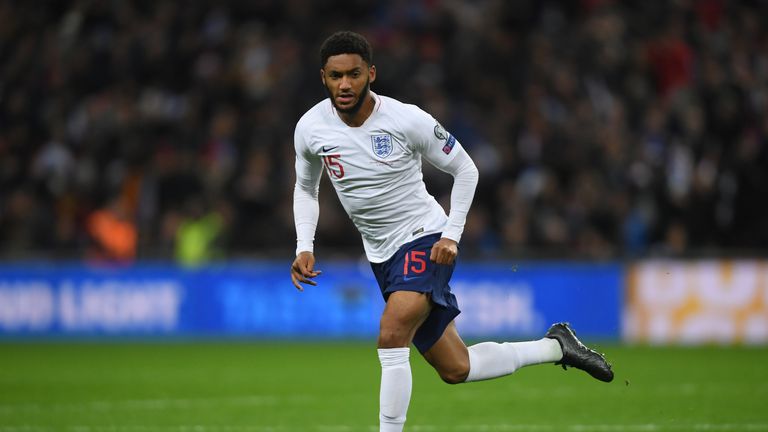 Sky Sports News' Rob Dorsett and Kaveh Solhekol assess England's 7-0 win over Montenegro and the booing Joe Gomez received from some of the Wembley crowd
He wrote: "Joe hasn't done anything wrong & for me to see someone who keeps his head down and work hard…especially after a difficult week for him to be booed when he came on tonight was wrong.
"I've taken full responsibility and accepted the consequence. I felt as though I had to say this."
England manager Gareth Southgate was also quick to condemn the actions of the England fans.
"I don't understand it because no England player should ever be booed. We're a team and Joe has done nothing wrong," Southgate told Sky Sports News.
"I've made that clear earlier in the week so I don't understand that. Raheem and him are very close and the whole team are very close so we don't want to see anybody treated in that way.
"I'm sure [I'll talk to him] because as a young man that's an upsetting experience so the reason for putting him on was that he's been with us September, October, we haven't got him into the game and tonight was an opportunity to do that."
Asked what message he would send to the England fans who booed, Southgate added: "No, it's done, it's done we move on. I've said what needs to be said, it's for me now to make sure that Joe's okay."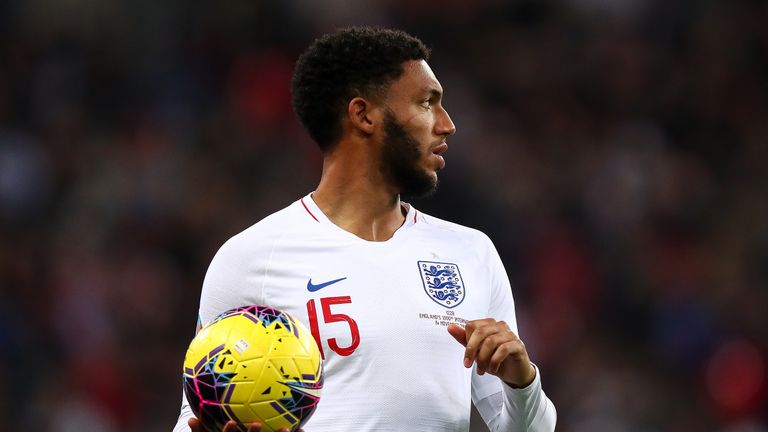 England's players came out to support Joe Gomez after sections of the Wembley crowd booed him during the 7-0 win over Montenegro on Thursday
Gomez's fellow England substitute James Maddison also did not understand the motives but insisted Gomez was strong enough to deal with it.
Maddison said: "Joe's a strong boy, a strong-minded boy. I'm not sure why they were booing, whatever the reason, that's behind him. He's a strong-minded boy, as I said, so he won't let that affect him."
Liverpool also tweeted support for their player, showing a photo of Gomez with a heart alongside it.