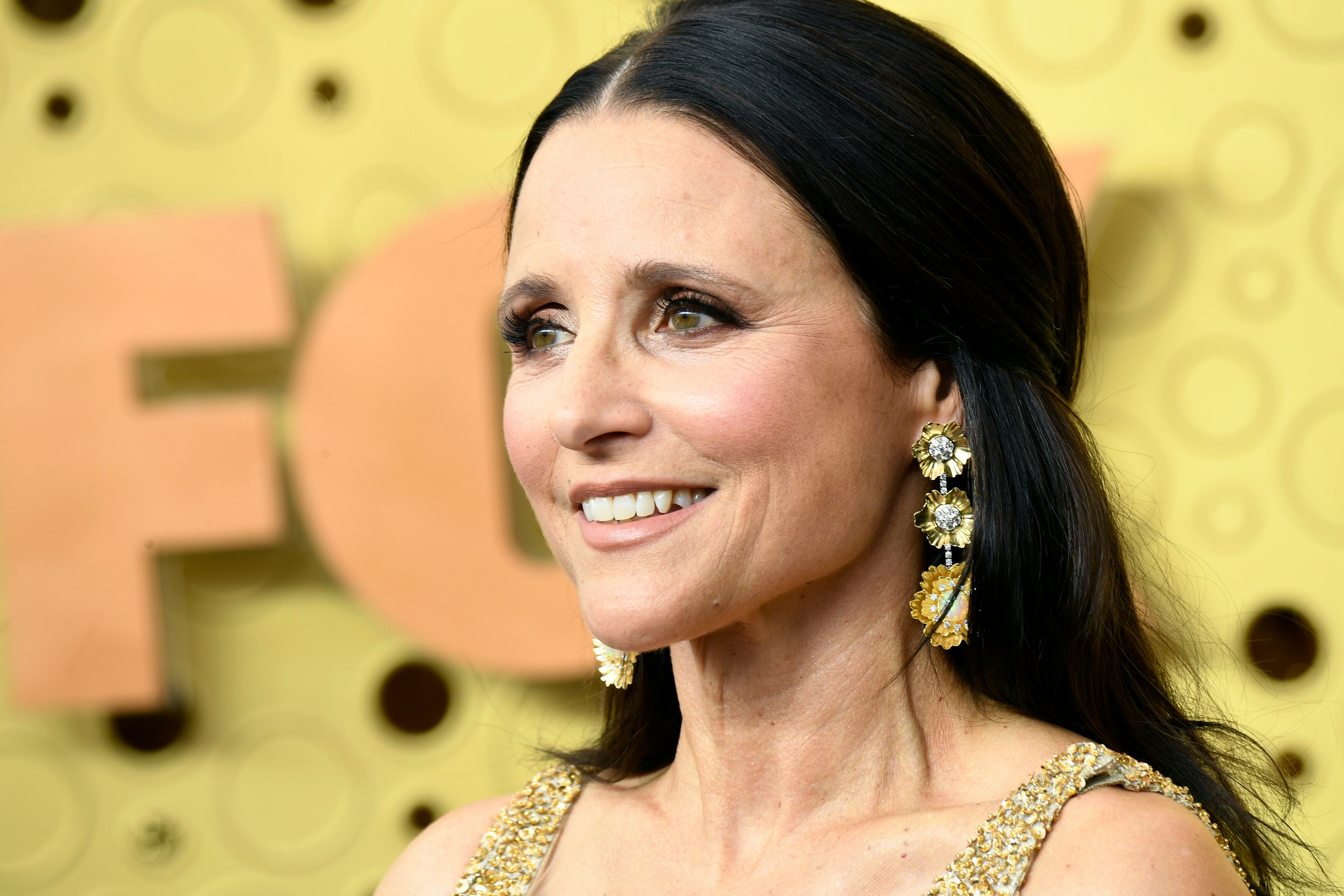 Every beauty enthusiast knows that behind a great makeup look is an even better skincare routine and no one understands that better than a celebrity. Because when you have to regularly get a full face of makeup so that you can get photographed over and over and accept awards while millions of people are watching, you know how important it is to have a good base as the foundation of your look. Which means that the beauty treatments celebs get to prepare for awards shows often involve exceptionally in-depth routines, unexpected tricks, and luxurious facials. And you can bet this season was no different.
Of course, no awards show prep would be complete without a face-mask selfie, and Julia Louis-Drefus delivered with one of her covered in some of Skyn ICELAND's best. And though not everyone delivered an Instagrammable moment, celebs (and their hard-working makeup artists) definitely went above and beyond on skin care for the event. However, many of their treatments are surprisingly easy to recreate at home, and considering how beautiful the looks were that followed these routines, you'll probably want to recreate them ASAP. Which you can do, because The Zoe Report has broken down a few just for you.
Ahead, a few treatments and skincare routines for you to try to create the perfect base for your next night-out makeup look.
,
Julia Louis-Dreyfus
The VEEP actor, who's nominated for Outstanding Lead Actress in a Comedy Series, prepped her look for the night with two Skyn ICELAND sheet masks: the Hydro Cool Brightening Face Mask and the Hydro Cool Firming Neck Gel.
Giuliana Rancic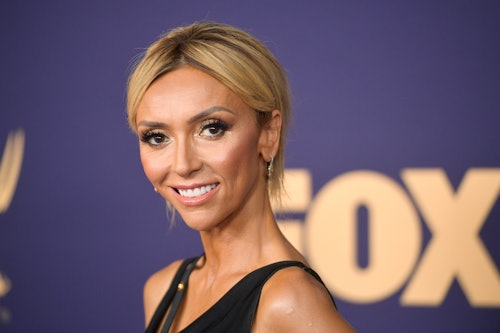 Rancic prepped her skin the night before the Emmys with the Fountain of Truth Honey Glow Mask, and followed that the next day with the Fountain of Truth Magic Wand Sculpting Eye Roller to wake up her eyes. Her makeup artist, Emma Willis, followed that with a mixture of Fountain of Truth's The Truth Insta-Face Lift Elixir and Good Day Souffl Moisturizer with SPF 15 to give her makeup a hydrated base.
Betty Gilpin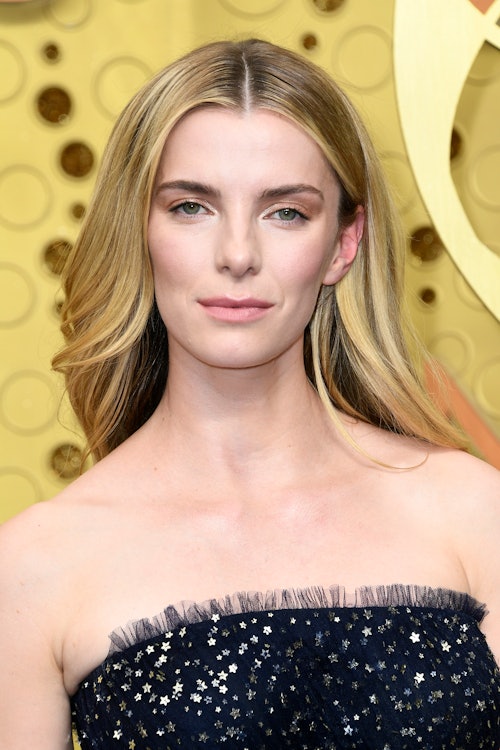 Gilpin's skin was as bright as the stars on her dress at the awards show. Celebrity makeup artist Jenna Kristina used the The INKEY List's Hyaluronic Acid, Polyglutamic Acid, and new Brighten-i Eye Cream on the Outstanding Supporting Actress in a Comedy Series nominee before any makeup was applied. "Their new Brighten-i Eye Cream instantly illuminates the eye contour using a blend of brightenyl, peach mica and hyaluronic acid my favorite ingredient which helps to bind moisture to the skin," reads a quote by Kristina in a press email.
Alex Borstein
The Marvelous Mrs. Maisel actor took to Instagram before the red carpet to show off her makeup prep, which involved Kloranes Smoothing and Relaxing Patches With Soothing Cornflower (along with a cheeky caption, of course).
Rachel Brosnahan
"We always leave plenty of time for Rachels skin prep, especially before a red carpet," Lisa Aharon, Rachel Brosnahan's makeup artist, shared on her Instagram account. To kick things off, Aharon used Cetaphil Gentle Skin Cleanser sans water, wiping it off with a tissue for "amazing hydration." After that, she exfoliated with Cetaphil's PRO Dermacontrol Purifying Clay Mask 30 minutes before the makeup routine was to even begin. Finally, Aharon finished prepping with Cetaphil Daily Facial Moisturizer SPF 15 "which worked wonderfully for a dewy base and has an SPF bonus for that LA sunshine," she wrote.
Taraji P. Henson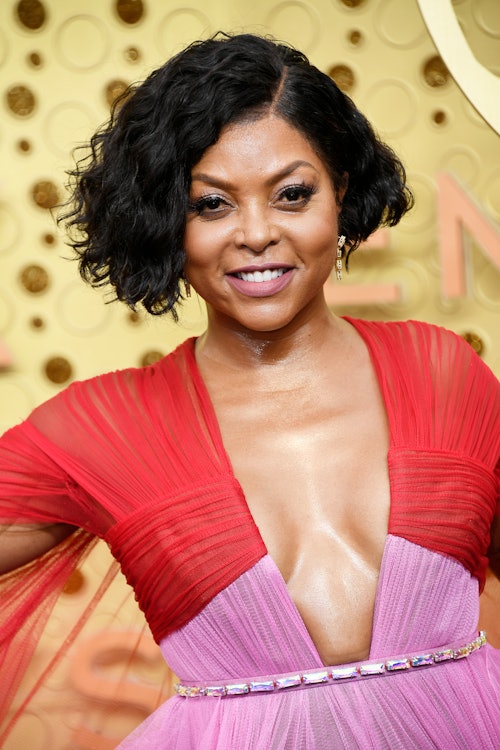 Celebrity makeup artist Ashunta Sheriff-Kendricks prepped Henson's with a surprisingly simple routine. She started with Alpyn Beauty's Line-Filling Eye Balm, and, in a press email, suggested using the "ring finger patting it into the eye area both below and above the eye socket in a circular motion because this helps with circulation which helps to drain any puffiness that eyes may have." She followed that step with the Alpyn Beauty Plant Genius Survival Serum to prepare the skin for makeup. "This serum is rich in antioxidants and helps tone skin so that make up application is glowing, smooth, flawless and perfect," Sheriff-Kendricks explained.